Thank you Laura @ Biblio Fangista for tagging me! You should definitely go check out her blog if you haven't already!
Vital Stats
Name: Caitlin
Nickname: Cate, Kk, K, Bear… please don't ask haha.
Birthday: 8th August
Star Sign: Leo
Occupation: Student
Appearance
 Hair Colour:  Dark brown (naturally light brown)

Hair Length:  little bit longer than my shoulders (needs to be cut)

Eye Colour: Blue

Best Feature: My dimpled smile. Joking. I don't know. I love the gap in my teeth, to be honest.

Braces: No, lucky me.

Piercing: Besides ears, no. Ears: two lobe piercings (each ear), three cartilage piercings (two right, one left, all retired), tragus (left) and industrial/scaffold (left, huge bar through my cartilage)

Tattoos: No but I love them.

Right or Left: Left-handed. It's funny, I'm left handed, my mom is and her mom is. It's a family thing 🙂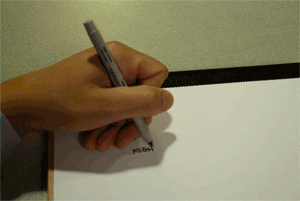 Firsts
Real Holiday: I don't remember. It was to France though. I was just born and my parents were bringing me over to show me off to family.
Best Friend: I had two. We three grew up together on the same road. Our moms were friends and our grandparents. Unfortunately, I no longer see one of them and hardly see the other.
Award: In first class (seven years old) I won the "Write A Book" award. It was a writing competition where we had to write a short story with pictures. I don't really remember it but I know that my name was announced on the intercom and I was asked to go to the principal's office. I didn't know why and I was so scared. When we got to the award ceremony I had to go up on stage and collect a medal. To date, it's the biggest medal I've won. (Not to brag or anything but I won it twice.)
Sport: Basketball. I still play today too.
Concert: I think I was about eight. It was " West Life", I don't know if anyone has heard of them. My best friend (the one mentioned above that I don't see much of) had already been to see them loads of times before I got to go. I was so excited when I got the tickets.
Favourites
Film: Calamity Jane, Dirty Dancing, She's the Man, Mean Girls
TV show: Law and Order: SVU, Holby City
Colours: Blue (although, that colour was kind of ruined when I had to wear a full blue school uniform)
Song: I don't know by My Dumb Brain
Restaurant: Eddie Rockets. (To any Americans: do you have Eddie Rockets? It's advertised as an American place but I've never heard of it in America)
Shop: I hate shopping
Can I say the kindle store on Amazon?
Books: I don't have an ultimate favourite. Current favourite: Confessions of a Queen B* by Crista McHugh. You can check out my review if you like.
Shoes: Jordan's
Currently
Feeling: Tired. I keep blinking, trying to keep my eyes open.
Single or taken: Single
Eating: Nothing. But I have a bag of chocolates by my side. I was eating them earlier.
Thinking About: Well, I'm listening to an audiobook- Vendetta by Catherine Doyle- and it's great. So, that's what I'm thinking about.
Watching: Nothing actually. I just finished Jessica Jones season 1 on Netflix in preparation for Luke Cage. I'm always actually currently watching Holby City. It's just one of those soaps that never end.
Wearing: A t-shirt that reads "I'm like 104% tired" and a pair of pyjamas shorts.
Future
Want children: I'm not sure. Maybe like one.
Want to be married: Again, I don't know.
Careers in mind: College lecturer
Where you'd like to live: Italy. I love that country (if you haven't noticed.)
Do you believe in…
God: Of course
Miracles: I don't know
Love at first sight: No
Ghosts: No
Aliens: No
Soul mates: No
Heaven: Yes
Hell: Yes
Kissing on the first date: Whatever floats your boat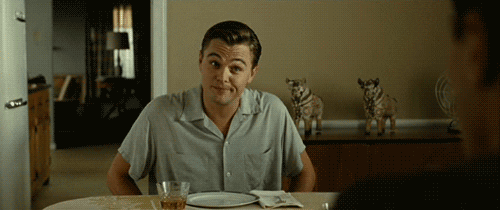 Yourself: Not most of the time. I'm trying to better that though
Well, this was fun. Hope you learned a little more about me. If you would like to have a go at this, go ahead. You're officially tagged.
Otherwise, I tag:
 Ugnė @ My Passion is Happiness
Thanks for reading!