I've wanted to join this for a while now and every time I think of it, it's past Thursday and too far away from the next Thursday. But, here I am, writing this a week in advance so I don't forget. Each week there's a different theme and you pick a book that fits the theme and has multiple covers to fit the headings. Apologies, I explained that terribly. For more info and/or if you're interesting in joining click here to go to the Goodreads group. This meme was created by Catia of The Girl who Reads too Much and Danielle of Danielle's Book Blog.
This weeks theme

: October 13th – We all have to start out of somewhere. Choose a book that got you into reading.

My chosen book is All American Girl by Meg Cabot. Meg Cabot was one of the authors that got me into reading. I didn't being really properly until about 12/13. Shameful, I know.
Original Cover:
There's nothing really special about this cover but it's simplistic and I like it!
Cover from My Country: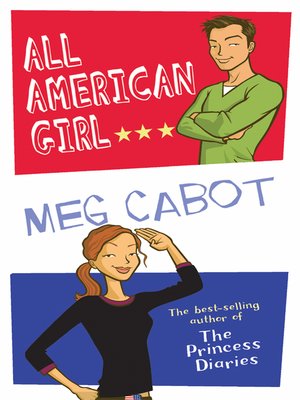 Ireland doesn't usually have it's own cover unless the book is published in Ireland. We usually have the UK cover. This is the one I own.
Favourite Cover:
I don't really have a favourite but I like the colours of this.
Least Favourite Cover:
This is apparently the Polish one- correct me if I'm wrong- and it's pretty similar to an English (language) one book I don't like the font on this and the fact that it's smaller.
Other covers:
So, comparing these covers for some covers we have today, I think they've definitely upgraded their technology for the better.
Which cover do you like the best?
Thanks for reading!